The sharing economy has been one of the biggest disruptors to traditional business models. An estimated $23 billion has been invested in this space since 2010. And while it isn't a novel concept – rural communities have been prospering off barter since millennia – it has the potential to fundamentally alter the nature of how new and old businesses are run.
One of the prime examples of the sharing economy is the aggregator model. At its heart, the lack of inventory and overheads help companies adopt an asset-light approach and reduce overall costs. The increased efficiencies enable the companies to pass down the value to its customers and supply chain partners – thereby creating a win-win scenario. As such, online marketplaces such as Uber, Careem, Airbnb, Ola and others have profoundly impacted the consumers.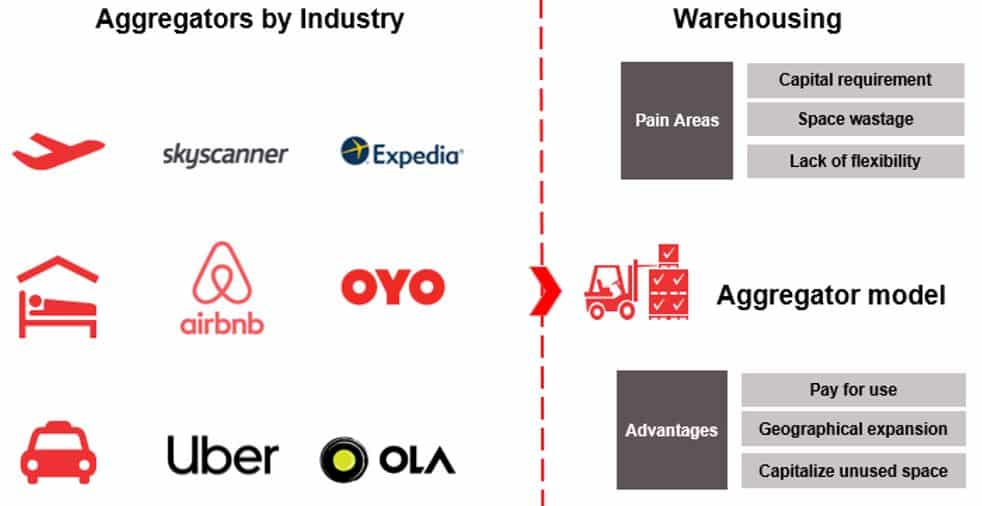 Challenges in the Warehousing industry
Warehousing is a central pillar in the retail value chain and thus it is critically important to ensure that complications do not appear at the start of the channel. Think of it this way – if the warehousing operations of a retailer starts having problems – what will be the consequences? To put it simply, it would be calamitous.
As more retailers in the Middle East adopt an omnichannel strategy, the importance of warehousing and logistics become ever more important. It is estimated that 85% of retailers are eager to improve their warehousing and supply chain operations.
However, today, the warehousing industry in the Middle East is fraught with inefficiencies ranging from inaccurate demand forecasting, poor inventory management and underutilization of warehousing space. To overcome such inefficiency, retailers/distributors are continuously innovating by adopting ingenious practices such as warehouse aggregation and warehouse automation.
The emergence of Warehouse Aggregation
The aggregator model championed by Uber and Airbnb is gradually being adopted in the warehousing industry. In this model, the locations of warehouses are agnostic, and an online platform is provided which lists all the warehouses in varying locations. Retailers and distributors can conveniently select a warehouse depending on their requirements.
Previously, warehousing expansion plans were often put aside by companies owing to high capital requirements and attendant logistical costs. Further, shipping from centrally located warehouses also implied higher delivery times. These constraints limited the geographical reach of retailers to designated areas to ensure that profitability wasn't adversely impacted.
However, owing to warehouse aggregators these concerns are swiftly being addressed. First, retailers can reduce their overall cost and provide faster delivery times to customers by finding proximate warehouses. Second, the availability of products will also be higher in this model. Smaller retailers will benefit from this approach due to its intrinsic flexibility and option of short-term usage.
Leading by innovation: The case of Flexe and BoxMySpace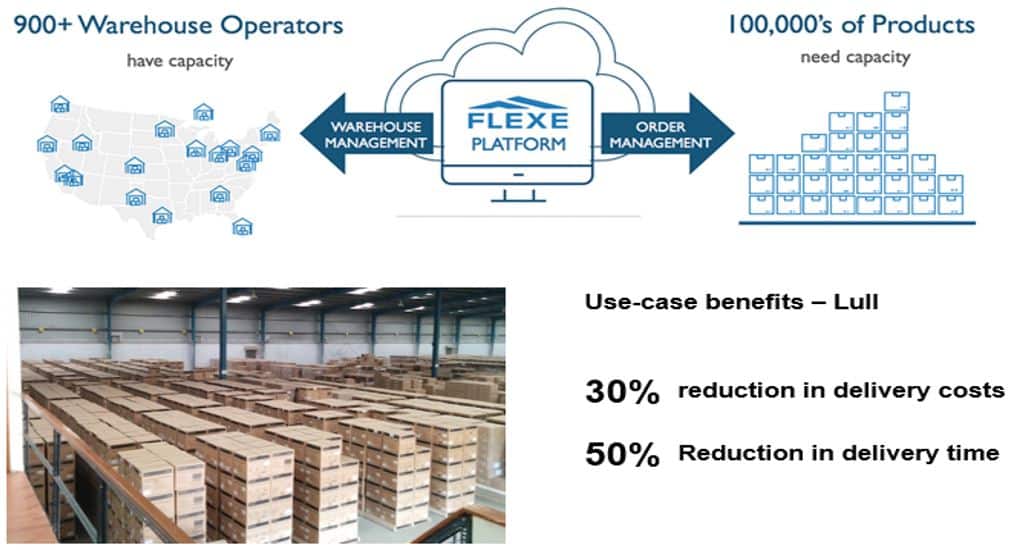 Flexe, a Seattle-based company, is a pioneer in Warehouse Aggregation. Through its platform, it connects companies with underutilized warehousing space to those that are seeking for more warehousing space. Thus, it ensures that retailers/distributors who seek to expand their warehousing operations need not make hefty capital investments. Further, it also helps in finding strategically located warehouses to reduce the overall costs.
Lull, a major mattress manufacturer operating out of California, used Flexe for its warehousing expansions as well as inventory analytics; and it is estimated that Flexe helped it reduce its delivery costs by over 30% and delivery time by a staggering 50%.
Another leading company in this space is BoxMySpace based out of Mumbai, India. BoxMySpace has an offering of over 500,000 square feet of warehousing space. It provides multi-user shared warehouse spaces in both Metros as well as Tier 2 and 3 cities in India.